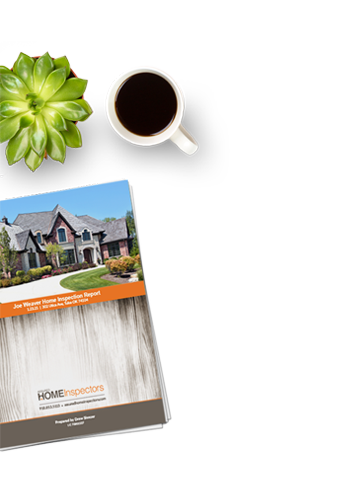 Mold–testing add-on services.
Make sure your air is clean and your property is mold free.
When it comes to producing mold, a little bit of water damage can go a long way. Mold can grow anytime moisture is present. It's a potential health concern and can cause red eyes, runny nose, sore throat and more.
During our mold add-on inspection there are two types of mold tests we can perform, a swab test and air test. The swab test checks a specific location where suspicious staining is found to determine if what is present is mold and if it is, what kind. The air test uses a sampling cartridge and pump to see what is floating in the air. We take indoor and outdoor samples that the lab compares to determine if elevated levels are present including mold spores, pollen, insect parts, skin cells, fibers and inorganic particulates. Our mold inspection professionals will gather samples, send them to a certified lab, and get you the results within three business days. If the lab determines there are elevated levels present, we will recommend remediation.
Don't let mold make you or your loved ones sick or damage your real estate investment—add a mold-testing inspection to your services.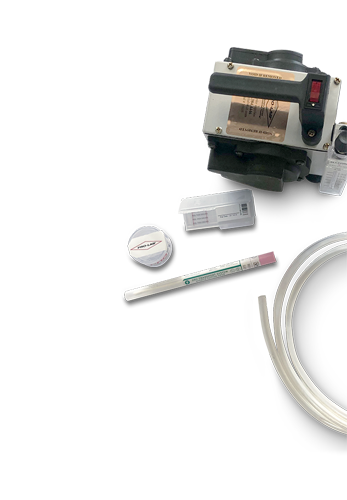 What is mold, where does it come from, and how do we find it — so you can fight it?
Our process and what we inspect.
Our standard add-on mold inspection involves a visual inspection of the conditions in the following areas, where we look for suspicious staining or indications of moisture intrusion.
Mold testing add-on prices.
$100 per sample
Make sure your home is mold-free and your family is safe when you add a swab and/or air test to your inspection services. You can also add other services such as wood–destroying insects, structural, sewer system, water quality, sprinkler system and more. View our pricing or reach out below or via call or text at 918.853.5113, to discuss your needs and get your free personalized quote.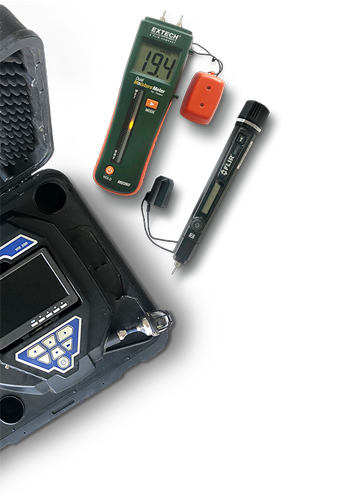 How we find issues others might miss.
Our professional home and commercial inspectors have performed many mold inspections and can find the obvious — and not so obvious — signs of mold. Should it be necessary, our advanced technology for mold inspection includes:
Mold Testing Pumps
Drain & Duct Camera Systems
Thermal Imagers
Moisture Meters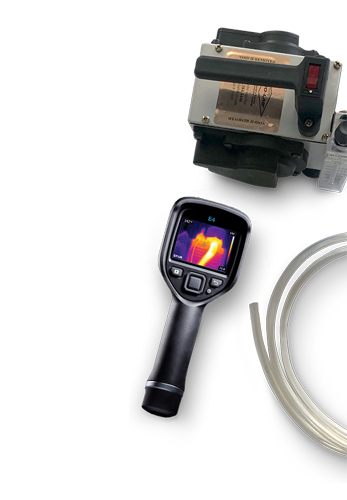 Every property is different, but after 6,000 inspections we've seen that these are the most common mold issues in the Tulsa area.
Mold growth most commonly looks like velvety, dark, blotchy patches but can come in a variety of colors, shapes and sizes.
Any unresolved moisture issues over a long period of time will likely lead to mold growth. It's important to address moisture problems promptly.
Water deteriorates some building materials and can evaporate at different speeds, causing warping.
See why customers love working with us.
AHI is very thorough in their inspections.
They also offer other "specialty" inspections. The price is very reasonable and definitely worth knowing what you're getting in to.
Get a highly detailed, easy-to-understand mold inspection report delivered electronically as soon as the lab sends the results, typically within 3 business days. We will go over it with you and answer any questions you have. We also offer the Create Request List feature which makes creating a TRR report seamless and easy.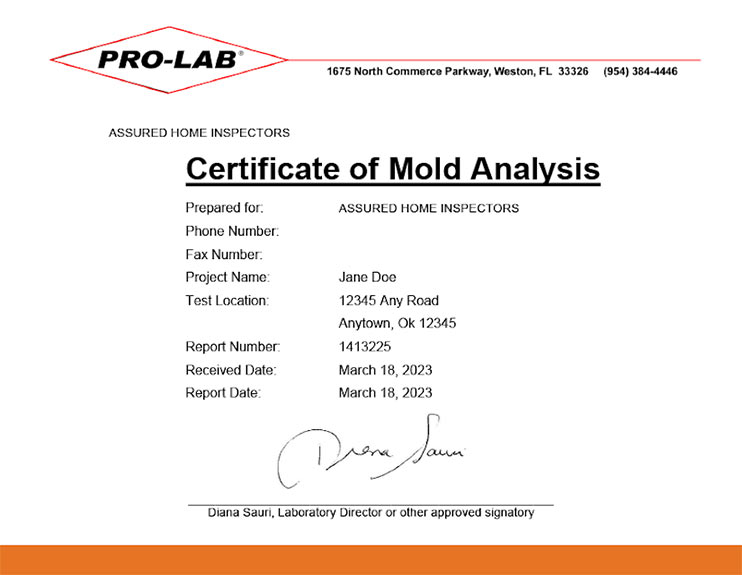 Create a repair list in minutes.
How to prepare for your mold inspection.
Get more confidence. Add the following services.
For the utmost confidence and most complete inspection, we provide the following additional services.

Structural Inspection
Get the foundation for extra confidence and check the structural integrity of your home. Highly recommended for older homes and homes with any visible signs of movement or cracking.

Wood Destroying Insect Inspection
We will provide an ODAFF1 form after inspection which is frequently required by the lender.

Sprinkler Inspection
Don't let a convenient feature turn into a huge hassle. Save green and keep your lawn pristine. Let us check your sprinkler system to ensure proper operation.

Pool & Spa Inspection
Don't get drowned by costly repairs. Pools and spas are lots of fun but they can be costly and are a potential safety concern. Have us take a look so you know the current conditions.

Mold Testing
Don't let mold make you or your loved ones sick or damage your home. Highly recommended for homes with any moisture issues or suspicious staining.

Water Quality
Make sure your family's drinking water is clean and safe. Let us test the water so you know if action is needed. Highly recommended for properties with well water.

Air-Duct Inspection
Deteriorating air ducts can prevent proper operation and can be costly. A duct inspection detects crushed ducts, moisture intrusion, rusting, and deterioration before they become big problems.

Sewer-Line Inspection
Main sewer-line issues can be expensive. Let us check for root intrusions, standing water, and clogs. Highly recommended for older properties, those with a history of clogged drains or trees near drain pipes.

Septic System Inspection
Keep your home's septic system running smoothly. If your home is on a septic system, we highly recommend a septic inspection. We also recommend this as a routine inspection at least every two years.

Radon Gas Testing
Keep your family safe and make sure your home isn't at risk for radon gas exposure. Highly recommended for homes with basements.

Level-Two Fireplace Inspection
Don't run the risk of fire, smoke inhalation, or carbon monoxide poisoning. This comprehensive camera inspection is highly recommended for older homes, especially with wood-burning fireplaces.