A family owned business, built to serve Oklahoma families.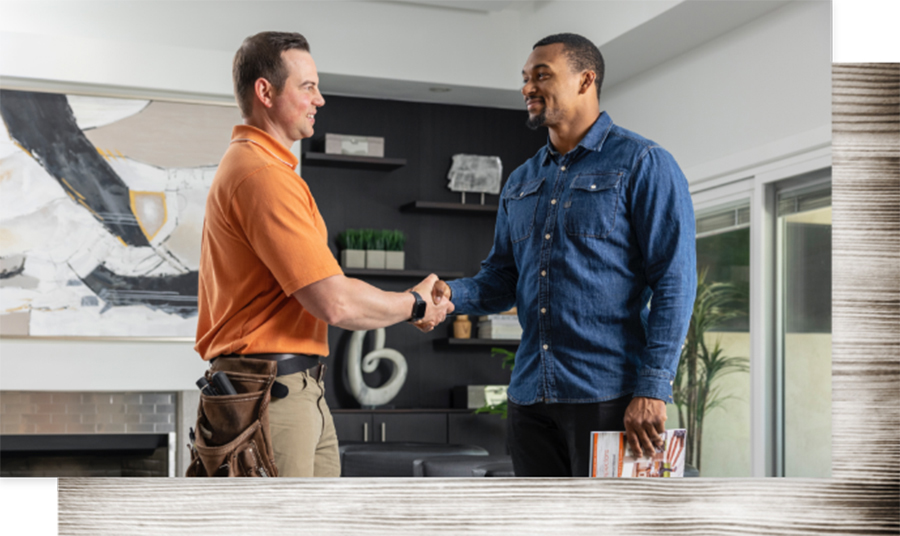 Honesty, integrity, and accuracy are the bedrock of our business.
We're more than a team of experienced home and commercial inspectors; we're also property owners with families too. So we've been in your shoes, have performed home and property inspections across the Tulsa area, and have helped thousands of people just like you. Buying property is one of the most important financial decisions in life. Let us help you make it with confidence.
Delivering the insight and integrity you deserve with every home and commercial inspection.
Everyone deserves to feel safe, secure, and protected. Nowhere is that more true than in your home or property. It's more than a roof over your head, it is a place to live or your livelihood. Where memories are made, meals are shared, big events happen, small moments occur, and where life is lived or business is conducted every day.
At Assured Home Inspectors, we perform home and commercial inspections with this in mind. We're here to identify safety concerns, mitigate financial implications, and improve comfort. We also believe in property stewardship, and want to help renew our shared community by reducing waste, blight, and declining property values, one property at a time.
Before starting AHI, our founder, Drew Sleezer, owned a construction and remodeling company for 10 years. So he knows what it takes to build a strong, enduring structure. Our team includes people with similar backgrounds and the same values, as well as first-responders with a background of service to our community.
The principles of property stewardship and customer service are built into every inspection service we provide. This isn't just a precept—it's a promise. It's also not a Monday-Friday, "clock out at 5pm" operation. We answer calls into the evening, work on weekends, and go above and beyond to answer questions and clarify issues.
We're here to help you make the most informed decision possible, so you can feel secure in your investment and safe when you tuck your kids into bed at night.
Meet the team honored to serve you.
Backed by 16 years of combined experience. Supported by state-of-the-art technology. Dedicated to delivering the same level of service to your family as each of us would to our own. Proudly, our team includes many of the finest home inspectors and support staff in the area, and our Founding CEO/Principal Drew Sleezer is one of only 12 Certified Master Inspectors in the state, and one of only four in the greater Tulsa area. Each of us would be honored to work for you.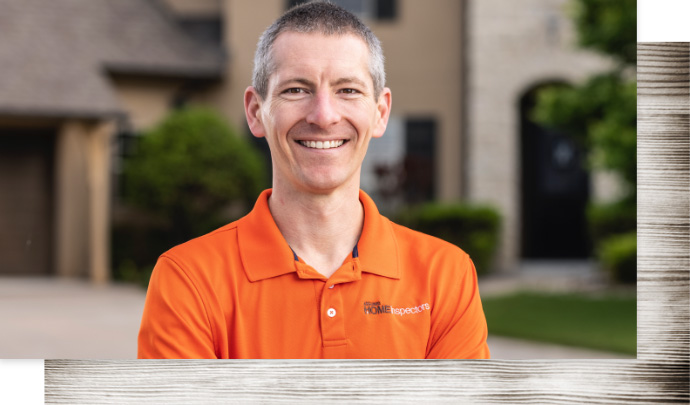 Drew
Founding Principal/CEO & Certified Master Home Inspector
As our founder and CEO, Drew sets the course for our company and culture. Born in Saint Paul, Minnesota, raised in Stillwater, Oklahoma, he learned the value of hard work and honesty in the Boy Scouts, starting at 6 and rising to the rank of Eagle Scout.
…
Drew graduated from high school in Stillwater and decided to stick around, earning his Bachelor's in marketing and management from Oklahoma State University in 2005. He loves working with his hands, so he started "A Helpful Handyman" in college, closing up shop in 2016 to focus full-time on his true calling: inspecting homes. Drew earned his inspector license in 2013 through TCC, joined InterNachi in 2014, and became a Certified Master Inspector in 2017. Inspecting properties encompasses many of his passions, including staying ahead of construction methods, solving problems, and especially, helping people. Drew loves the work he does, the people he does it with, and the people he does it for – hopeful property owners in Tulsa and the surrounding areas.
Fun Facts:
Drew and wife Anya own a home in Bixby.
Hopes to one day live in Germany and learn the language. He already speaks fluent Okie and Minne-Soh-Tah.
Certified Mold Inspector IAC2, CMI, Eagle Scout, Real Estate Agent.
Loves to play ice hockey (we told you he was from Minnesota).
Invests and manages rental properties and rehabs homes.
Read More
Pete
Home Inspector
Pete was born and raised in Oklahoma City, graduating from Southeast High School in 1988. Wanting a change of scenery and the chance to serve his country and others, he served in the U.S. Army as an Apache Helicopter Crew Chief from 1992 to 1996, including stints
…
in Korea in 1994 and 1995. Pete moved to Tulsa and earned his associate in Computer Science and Computer Programming in 1998, working as a website developer and software engineer until 2007. Wanting to get out of the office and into the outdoors, Pete worked as a roofing and guttering contractor from 2007 until 2015 when he earned his Home Inspector License (CPI). He has never looked back since. Pete enjoys meeting new people every day and helping them avoid unexpected expenses. A student of the game, he loves a challenge, and is always excited to learn what the next inspection will teach him.
Fun Facts:
A member of InterNACHI since 2015, he is also an FAA Licensed Drone Pilot and holds many other professional certifications. He holds specializations in General Home Inspection, Commercial Property Inspection, Infrared Thermography, Indoor Air Quality, Aerial Survey and Inspection, Residential and Commercial Roofing Systems, and Moisture Detection and Intrusion.
Loves spending time with his wife and family.
Enjoys gardening, riding his Harley, competing in poker tournaments, playing the drums, or doing absolutely nothing on the beach.
Read More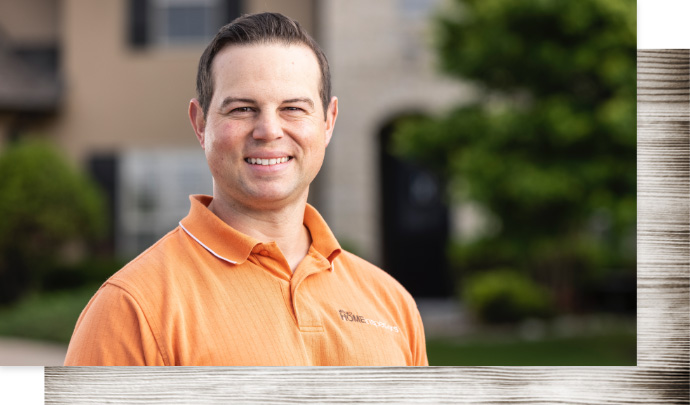 Dallas
Home Inspector
Despite his name, Dallas was born and raised in Tulsa, graduating from Coweta High School in 2004 and TCC in 2006, with an Associates in Fire & Emergency Medical Services Technology. He is still a full-time firefighter, so he knows what fire hazards to look for during your inspection and wants to make sure he never has to see you at his other job. Dallas got his home inspector's license in 2016 and has worked for the AHI team since 2019.
…
He loves meeting and helping people, and inspecting has given him another way to share his friendly personality and construction know-how.
Fun Facts:
Dallas and wife Tiffany own a home in Bixby and live with a golden retriever named Lola and sheltie mix named Lucy.
Worked at Mullen Plumbing as an Apprentice, Service, Irrigation, and Septic Technician.
Worked at AG Equipment manufacturing as an electrician building natural gas compressors.
Holds an EMT license.
Loves to travel to big cities, historic sites, and events.
Read More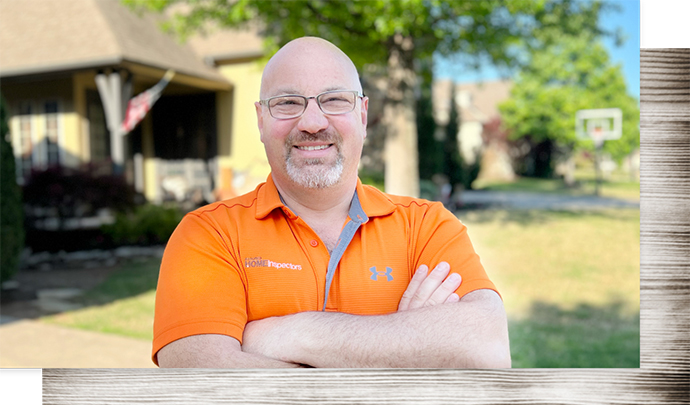 Robert
Home Inspector
Robert was born and raised in Bixby, OK where he graduated from Bixby High School and Tulsa Tech in 1992. Robert started out in the electrical field working along side his dad for Big Red Electric. This experience ignited his interest and passion for all building systems including HVAC, boilers, chillers, generators and security access systems.


When the Oklahoma City bombing occurred in 1995, Robert rushed to volunteer at the American Red Cross where he ultimately began his 21 year career in blood services, disaster response and finally the Facility Manager for 14 facilties in 4 states.

In 2016, he was promoted to Faciltiy Manager for Unit Corporation. As the Facility Manager, he used his knowledge about buildings and building systems to keep costs down and ensure proper maintenance performance.

In his free time, he was always helping friends, and co-workers with small repairs, including plumbing, electrical, siding, flooring, etc. You name it, he can do it! Robert's strong desire to help and serve people led him to home inspecting. In 2021, Robert completed his training at Tulsa Tech and obtained his license in 2022. He is NAWT (National Association of Wastewater Technicians) certified and performs most of the septic inspections for Assured Home Inspectors.

His values include quailty, workmanship and integrity. He enjoys meeting new people and helping to educate them on their new home and home systems.
Fun Facts:
Enjoys spending his free time with his wife (Rebekah) and 4 kids (Ashli, Brittney, Nick and Anabelle).
Loves the great outdoors, whether it's riding his Harley, hunting, fishing, camping or relaxing anywhere near water.
Is a thrill seeker! Bungee jumping, skydiving and advanced level 4/5 white water rafting are among his favorite adventures.
Read More
Mike
Officer Manager & Scheduling Coordinator
Born in Albuquerque, raised in New Mexico and West Texas, Mike has devoted his life to serving others since he was barely old enough to drive. He graduated from Wentworth Military Academy high school in 1969, earned his degree in 1971,
…
and joined the U.S. Army that same year. Following two years at Fort Riley, KS, Mike served as a Firefighter and EMT in Webb City, MO. In 1987 he moved to Tulsa, and served 28 years as a Tulsa Police Officer, retiring as the Administrative Sergeant of Uniform Division East in 2015. Mike brokered real estate in the 1980s and found himself back in the business in 2017, working for AHI as Office Manager and Scheduling Coordinator. He enjoys talking to people and helping them resolve situations. Not one to "retire," Mike loves getting to share his experiences and serve the people we work with every day.
Fun Facts:
Mike and his wife Judy own a home in Broken Arrow. Mike has 2 daughters and two stepsons, and between them, they share 12 grandkids and eight great-grandkids.
Mike serves as a member of the Individual Ready Reserve (inactive).
Mike met Drew in men's league hockey, and also enjoys ice skating.
Stays active with hunting, racquetball, handball, and chasing his great grandkids around.
Read More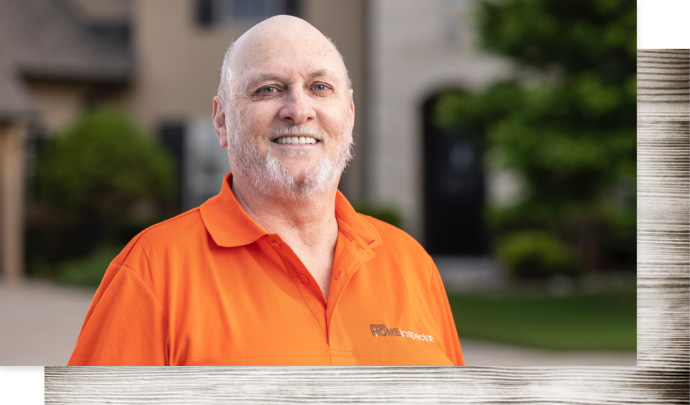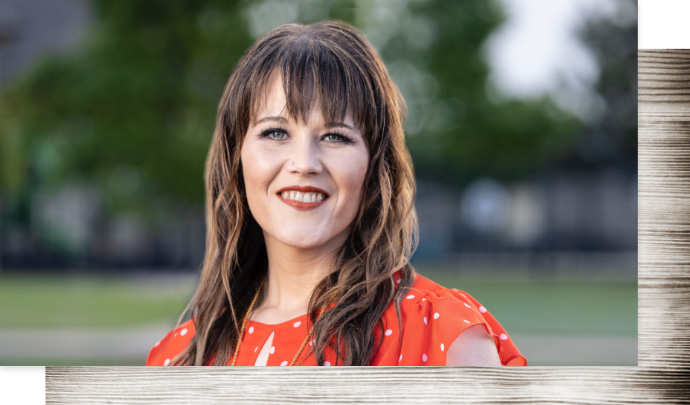 Anya
Marketing Director
Anya's vast perspective comes from growing up in the mountains of Colorado. She earned her BFA in Graphic Design in 2006 from Oklahoma State University. Anya has worked in the marketing and creative industries her entire career and is passionate about helping
…
companies find their purpose through strategy, marketing, branding, design, and digital marketing. Business ownership is the norm in the Sleezer household – besides working as AHI's Marketing Director, Anya has owned and operated Levo, a marketing and design firm, since 2013. A born leader, successful business owner, and multiple award-winner, Anya's proud to tell AHI's story of going the extra mile to help people make the most informed decision possible.
Fun Facts:
Anya and husband, Drew, own a home in Bixby.
Serves in various community organizations.
Speaks proficient German due to her German heritage.
Sings in the Talk of Tulsa, an a cappella chorus.
Read More
Who we are and what we stand for.
We're dedicated to providing the highest-quality home and commercial inspections for buyers, sellers, owners, and real estate professionals. Proudly, we serve Tulsa, Broken Arrow, Jenks, Bixby, Owasso, and the surrounding areas in Oklahoma.
Before making one of the most important financial decisions you'll ever make, turn to our professional team of home and commercial inspectors. We're former contractors, homeowners, and rental property owners who can identify maintenance issues others might miss, and use advanced technology to find even the most hard-to-find issues before they become problems.
We stay up-to-date on industry trends, construction methods, regulations and requirements, and are so proud of our work we guarantee it, by offering to buy your home if we miss anything, or pay you up to $25,000 if your property is lost, damaged, or destroyed.
We are a family owned, Tulsa business, proud to serve Oklahoma families and businesspeople like you with the integrity, honesty, and accuracy you deserve.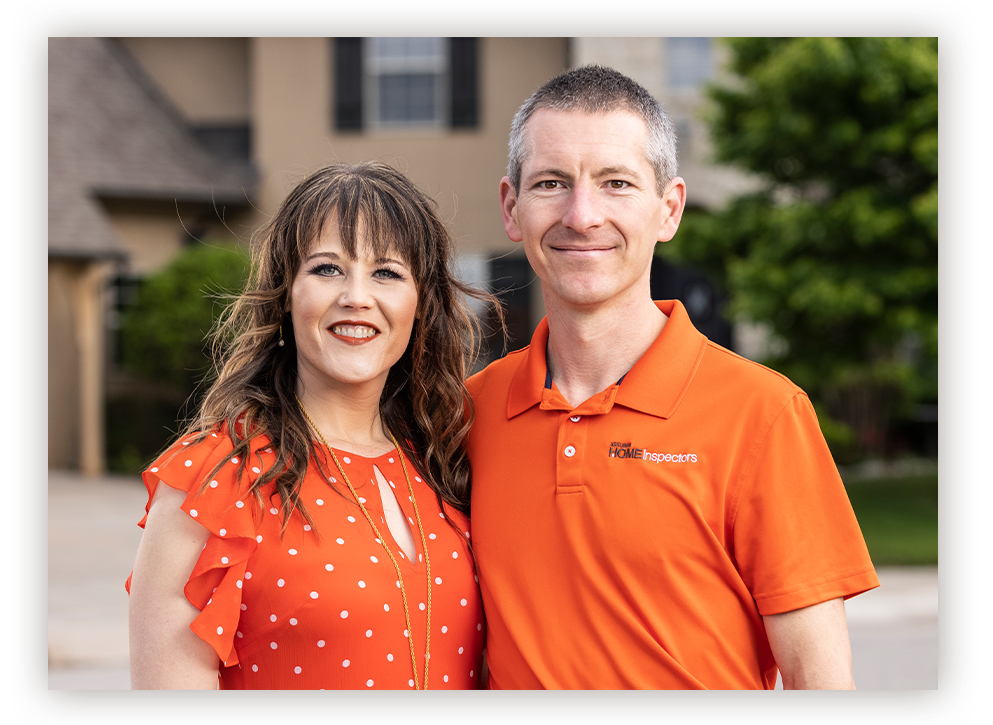 Save time and money. Eliminate stress and hassle. Make your decision with confidence.
What you get when you hire AHI.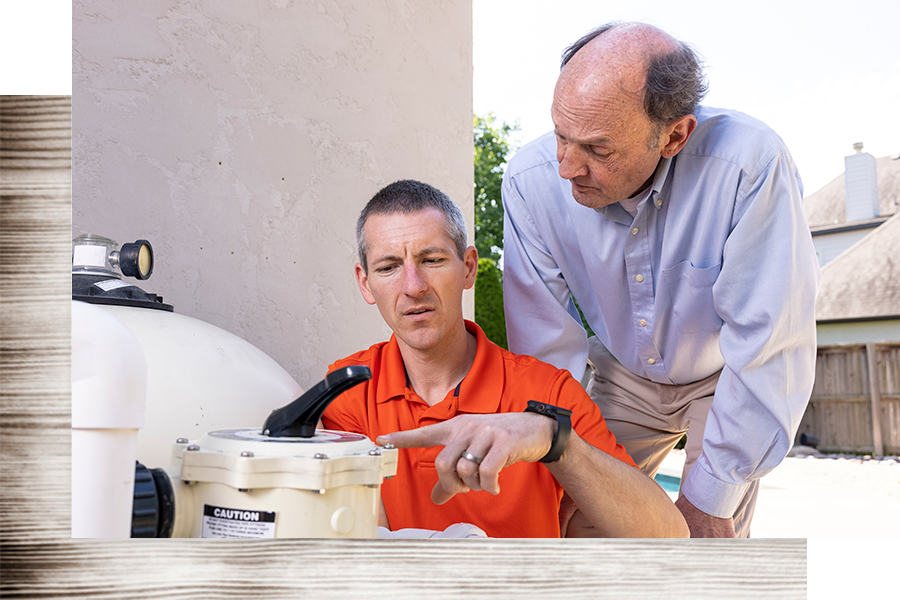 Personalized Walkthrough
Your home inspector will review their findings with you, giving you firsthand knowledge of any issues they find.
Professional Opinion & Consultation
Your home inspector will provide a clear, unbiased assessment on any of the home's issues, and answer any questions you may have.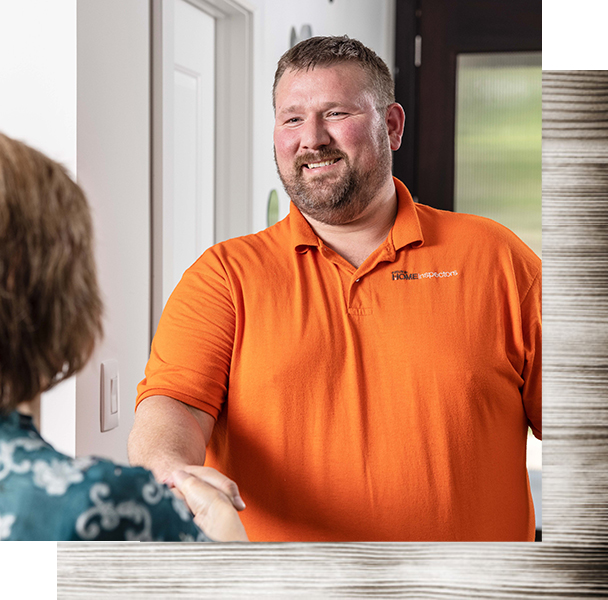 Responsive & Flexible
Your inspector will work around your schedule for the inspection, and will strive to answer your most pressing questions or concerns, even on nights and weekends.
Timely & Thorough
We make every inspection as efficient as possible, adding additional team resources when needed, and email your detailed report to you that same day.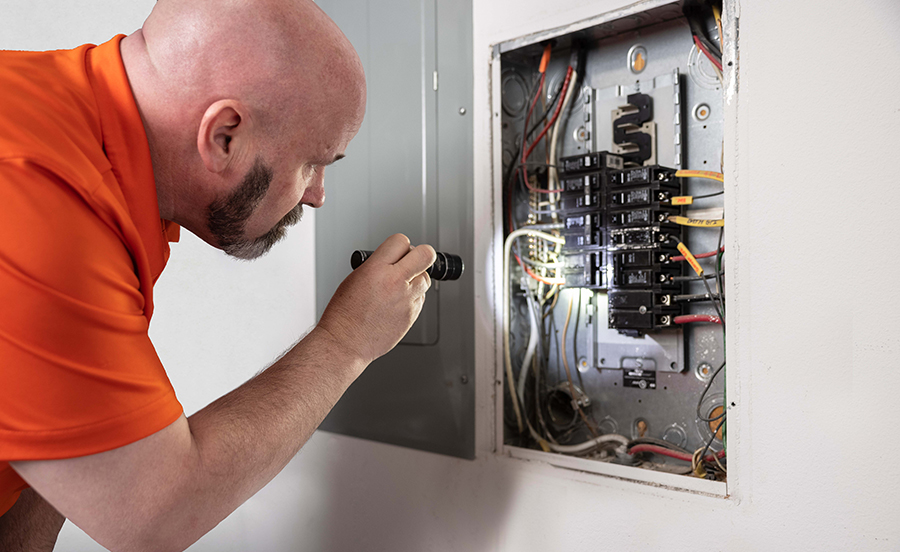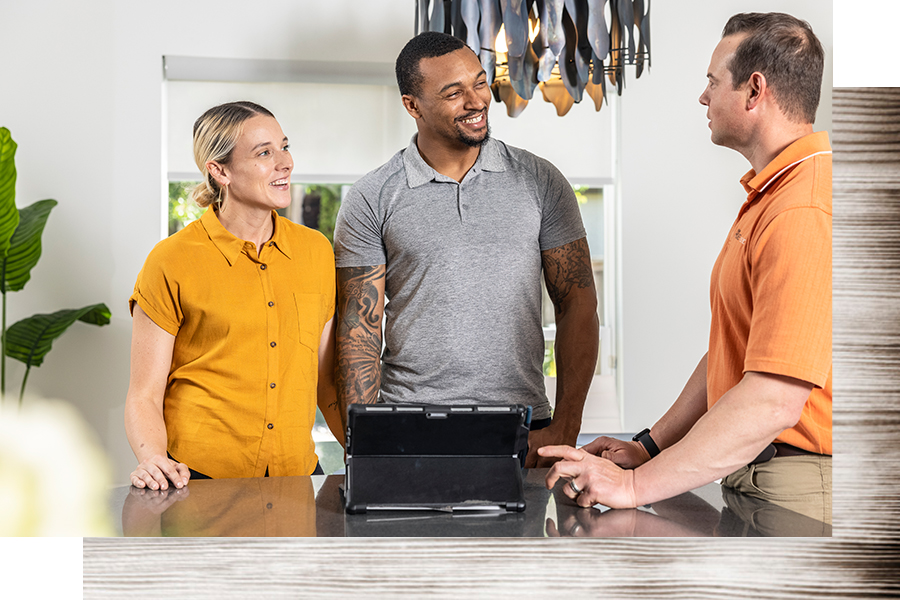 Report Review
Your home inspector will review the report with you after the inspection. If you're unable to attend the inspection, we're available to discuss at your convenience.
Detailed Home Inspection Reports
Our home and commercial inspection reports are highly detailed, but easy to understand. They include descriptions, explanations, and pictures of any issues. See sample report.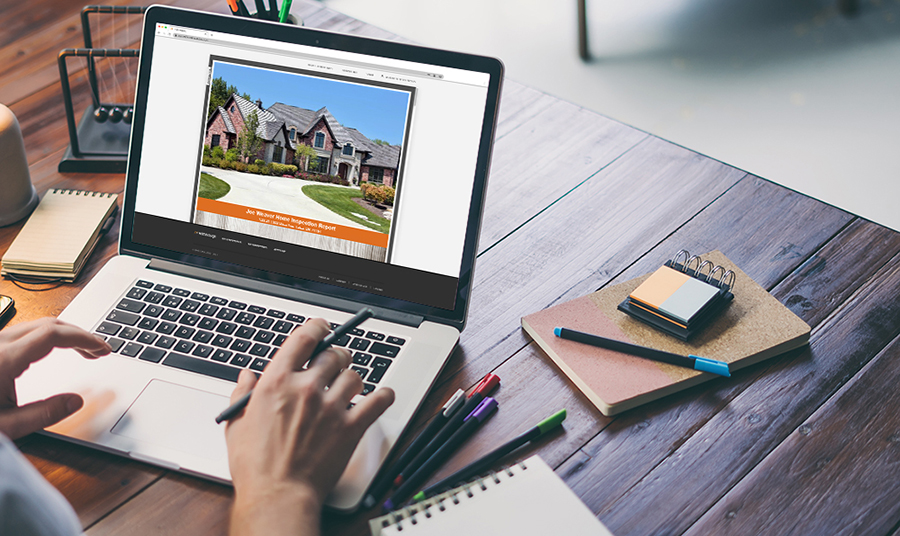 Yrs of Combined Experience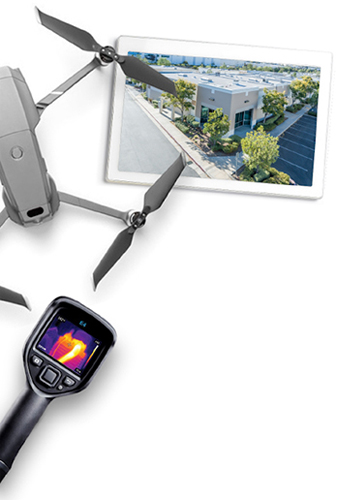 Under When you hire AHI, you can get the confidence of knowing we are able to spot hidden issues others might miss, thanks to our array of state-of-the-art technology. Our tools include a DJI Mavic Zoom Drone, CO Detectors, Gas Leak Detectors, Thermal Imaging Cameras, and more. Find out more about our advanced technology.
Our real estate inspection service area.
Schedule your inspection for Tulsa, Broken Arrow, Jenks, Bixby, Owasso, and the surrounding areas below. Need an inspection from outside our service area for an additional trip charge? Let us know where and we'll give you a quote.