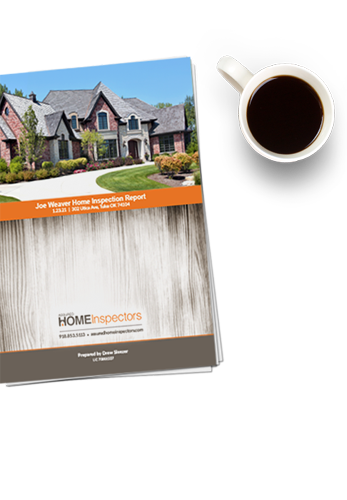 Get the confidence you need to decide with the two best guarantees in the business.
If we miss anything during your home inspection, we will buy back the property for the full purchase price. Period.
Our Inspection and Honor Guarantees are the best in the business — and we're confident you'll never need them. If we miss anything during your home inspection, we will buy it back for the full purchase price. We will even pay you up to $25,000 for any personal property damaged or lost.
Our guarantees are both backed by InterNACHI, the world's largest home inspection association, ensuring you receive the most thorough, honest home inspection possible. Guaranteed.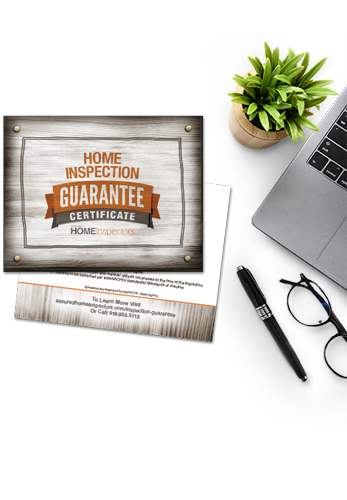 How the Inspection Guarantee works.
The Home Inspection Guarantee will be honored for 90 days after closing.
InterNACHI will pay you the price you paid for the home.
The home must be listed with a licensed real estate agent.
The Buy Back Guarantee excludes homes with material defects not present at the time of the inspection, or not required to be inspected per InterNACHI's Residential Standards of Practice.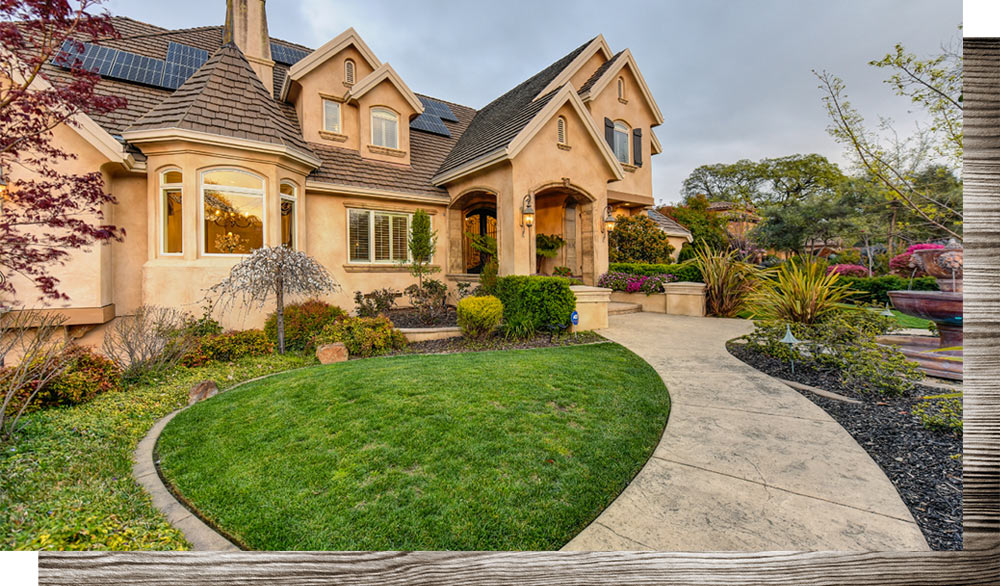 What to expect and what we inspect.
Your home inspection is performed by a certified, professional inspector and takes approximately 2-3 hours, based on the property's layout, square footage, and other factors. Following the inspection, we provide you a comprehensive, detailed report that same day, and are available to answer any questions.


Electrical Systems
Plumbing
Structure
Roofing
Insulation
HVAC
Doors & Windows
Site Drainage
Fireplace / Wood Stoves
Household Appliances
Exterior Surfaces
Any Crawl Spaces
Get more confidence. Add the following services.
For the utmost confidence and most complete inspection, we provide the following additional services.

Structural Inspection
Get the foundation for extra confidence and check the structural integrity of your home. Highly recommended for older homes and homes with any visible signs of movement or cracking.

Wood Destroying Insect Inspection
Don't let uninvited pests do permanent damage. Let us spot early warning signs. We will provide ODAFF1 form after inspection which is frequently required by the lender.

Sprinkler Inspection
Don't let a convenient feature turn into a huge hassle. Save green and keep your lawn pristine. Let us check your sprinkler system to ensure proper operation.

Pool & Spa Inspection
Don't get drowned by costly repairs. Pools and spas are lots of fun but they can be costly and are a potential safety concern. Have us take a look so you know the current conditions.

Mold Testing
Don't let mold make you or your loved ones sick or damage your home. Highly recommended for homes with any moisture issues or suspicious staining.

Water Quality
Make sure your family's drinking water is clean and safe. Let us test the water so you know if action is needed. Highly recommended for properties with well

Air-Duct Inspection
Deteriorating air ducts can prevent proper operation and can be costly. A duct inspection detects crushed ducts, moisture intrusion, rusting, and deterioration before they become big problems.

Sewer-Line Inspection
Main sewer-line issues can be expensive. Let us check for root intrusions, standing water, and clogs. Highly recommended for older properties, those with a history of clogged drains or trees near drain pipes.

Septic System Inspection
Keep your home's septic system running smoothly. If your home is on a septic system, we highly recommend a septic inspection. We also recommend this as a routine inspection at least every two years.

Radon Gas Testing
Keep your family safe and make sure your home isn't at risk for radon gas exposure. Highly recommended for homes with basements.

Level-Two Fireplace Inspection
Don't run the risk of fire, smoke inhalation, or carbon monoxide poisoning. This comprehensive camera inspection is highly recommended for older homes, especially with wood-burning fireplaces.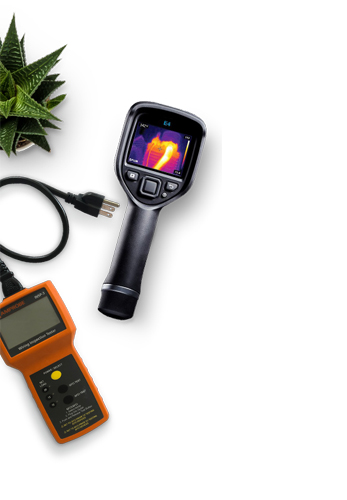 Infrared thermal imaging and state-of-the-art technology.
We catch issues others might miss and find problems invisible to the naked eye. For unmatched confidence, we provide infrared thermal imaging on every inspection. Infrared thermal imaging lets us discover moisture issues, energy and heat loss, unexpected hot or cold spots, and more. We also have a variety of advanced technology, including drones, moisture meters, and more.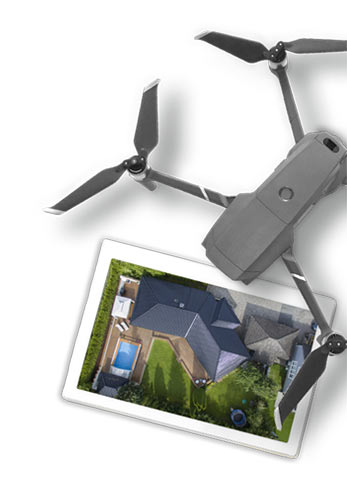 With thousands of home and commercial property inspections in Tulsa and the surrounding areas, we provide the state-of-the-art technology, same-day reporting, and professional insight. We inspect your property like we were inspecting our own, giving you the confidence and peace of mind to make the most informed decision possible. Buy with confidence. Schedule your home or commercial inspection with Assured Home Inspectors.
Schedule your inspection.
Enter the information below and we'll get in touch soon to book your inspection.
Or call or text 918.853.5113.