There's more to every property than meets the eye. Our comprehensive home and commercial inspection services provide the state-of-the-art technology, same-day reporting, and professional insight to help you make the most assured decision possible. Buy with confidence. Schedule your home or commercial inspection with Assured Home Inspectors.
We built our name on providing assured property inspections.
At Assured Home Inspectors, our purpose inspired our name. We believe you should feel assured not only in the financial investment you're making, but in the property you're buying. Put simply, we believe you should feel safe, secure, and protected. Our purpose is to help make it happen.
Whether it's utilizing state-of-the-art inspection technology, recruiting and training highly skilled inspectors, delivering same-day reporting, or even answering questions after hours, everything we do, we do for your family's comfort and safety. This isn't just a precept—it's a promise. Let us help you make the most informed decision possible.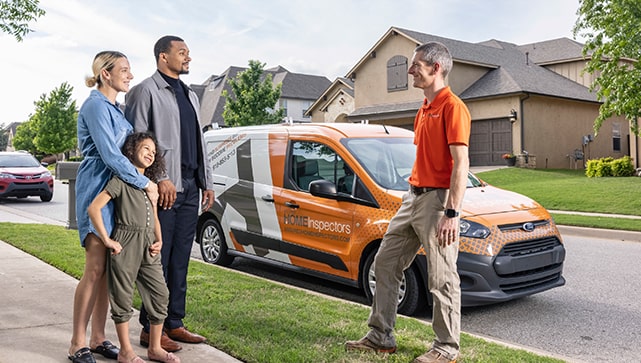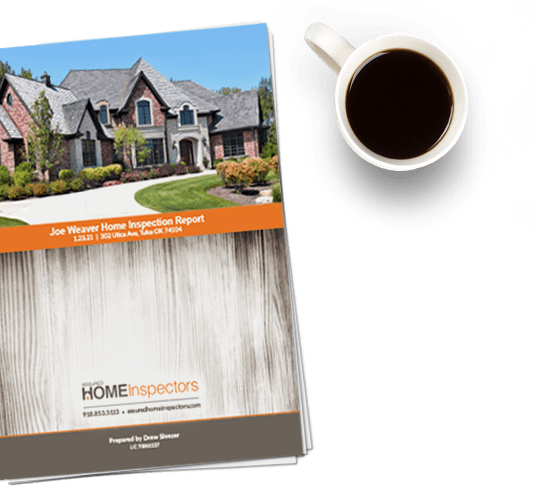 We don't just we take pride in our work.
We guarantee it.
If we miss anything during a home inspection, we will buy your home back for the full purchase price, and even pay you up to $25,000 for any personal property damaged or lost. Our Home Inspection and Honor Guarantees are both backed by InterNACHI, the world's largest home inspection association, ensuring you receive the most thorough, honest home inspection possible. Guaranteed.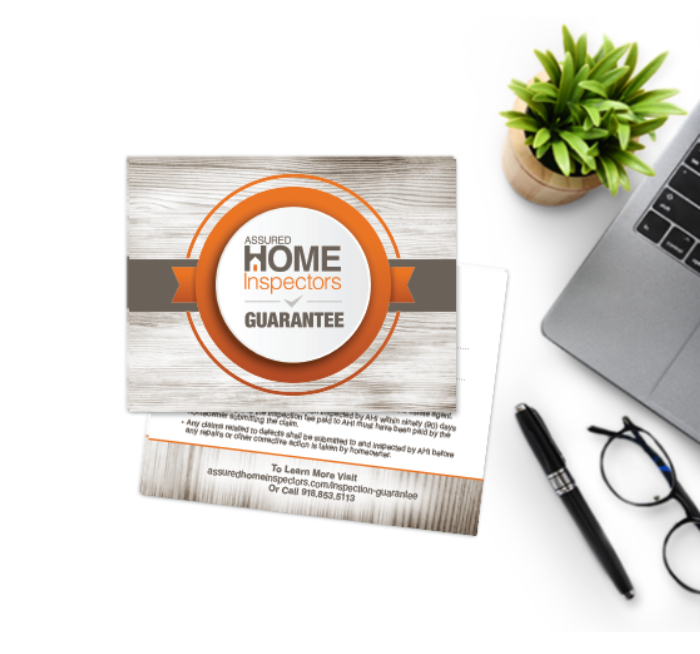 What services do we provide?

General Home Inspection
Schedule a general home inspection to find any major problems and maintenance issues before you purchase a home.

Commercial Inspection
Before you purchase commercial or investment property, let us find any issues so you can protect your interests and safeguard your assets.

Builder-Warranty Inspection
Just because your home is new doesn't mean it's perfect. Schedule an inspection before your warranty expires so that any repairs are on the builder's dime, not yours.

Pre-Sale Inspection
Find potential issues before you buy, so you can budget for repairs, avoid losing a sale, and get the best possible price for your property.

Annual Maintenance Inspection
Want your property to keep you and your loved ones safe, dry and secure for years to come? Let us make sure minor issues never become major problems.

Other Inspection Services
Get extra confidence and peace of mind before you buy, with additional inspection services like structural, pool & spa, sewer line, sprinkler system and more.
Ready to sell? We're ready to serve. Schedule an inspection so you can address any maintenance issues before going to market, and set the best price for your property.
Know the condition of the property before you buy. Schedule an inspection with us to discover any defects or needed repairs to eliminate unnecessary surprises.
Whether you're representing buyers or sellers, let us help your clients make the most informed decision possible—and help make your job easier.
Sleep more soundly at night. Schedule an inspection to discover any maintenance issues before they can become major problems.
Yrs Inspection Experience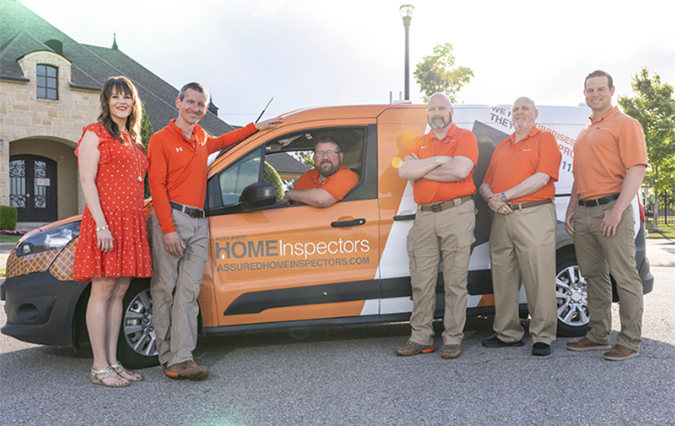 Buying and selling a property is one of your biggest financial decisions in life—make it with confidence. With more than 6,000 inspections in the Tulsa area under our belts, we have the professionalize, experience, and know-how to help you make the most informed decision possible.









Convenient Invoicing
Combine home or commercial inspections and all of your other services (including termite, pool, septic, structural) into one inspection and one invoice, so it's fast and convenient.
Breadth & Depth
From 100 sq. ft. tiny homes, to 17,000 sq. ft. mansions, to more than 10,000 sq. ft. commercial warehouses, to 50-unit apartments, we perform a variety of home and commercial inspection services all across the state.
Detailed, Same-Day Reports
Home and Commercial inspections don't have to be time-consuming. With us, they won't be. We deliver electronic reports the same day, so you can move your purchase forward. Your comprehensive report includes multiple pictures and detailed descriptions of any defects. Your inspector will also review your report with anyone present to answer any questions, provide insights, and give you much-needed peace of mind.
Integrity
Everybody talks about integrity, honesty, and accuracy; we've made them the bedrock of our business. We want you to make the best decision possible, and believe so much in the thoroughness of our work, we guarantee it.
Service
Home or property buying doesn't follow a strict 9-to-5 schedule. When questions and concerns inevitably come up, we make every effort to answer your calls or messages anytime, including nights and weekends. Before, during, and after the inspection we're here to help you, or anyone working with you, make the most informed decision.
Same–day inspection reporting – get the details without the delay.
You don't have to choose between promptness and thoroughness. Schedule an inspection with us and you'll receive an easy-to-understand report including detailed pictures and descriptions delivered electronically the same day.
Create a repair list in minutes.
See why customers love working with us.
Hundreds of buyers, sellers, Realtors and homeowners just like you trust AHI. Find out why.
"Broke everything down for me in layman's terms.
If you're looking for the best, look no further." – J-Brown Adventures
"I have been in real estate for years and have worked with MANY different inspection companies and Drew was amazing.
Would highly recommend him." – Nicole Furlong
"Could not ask for better home inspections.
They itemize every finding and take pictures so they can easily review it with you.
Would definitely use them again!" – Damara Thompson