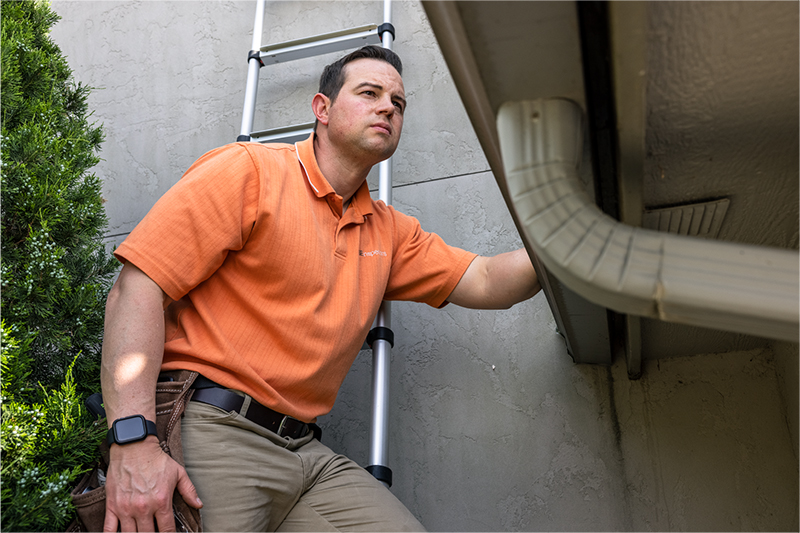 Every year you probably get an annual physical from your doctor (or you should). You may even take in your car for an inspection once a year. It's important to do the same for your home or commercial property. Unfortunately, despite real estate being one of life's biggest investments, most owners don't schedule any inspections after the time of purchase.
However, an annual maintenance inspection is an easy, affordable and fast service that can potentially save you a lot of time and money down the road.
What is included in an annual maintenance inspection?
When you schedule an annual home or commercial maintenance inspection with us, our professional property inspectors perform a non-invasive assessment of the property, including:
Checking all exterior surfaces for signs of damage, mold or pests
Ensuring electrical, plumbing, mechanical, heating and cooling systems are functioning
Providing you a detailed report within 24 hours of any issues, and being available to discuss and prioritize your concerns
A full list of items we check can be found here.
Why should I schedule an annual maintenance inspection?
There are so many benefits to an annual maintenance inspection.The most important are:
Safety for you and your loved ones: Safety is your number one concern, and ours. Not only do we inspect safety items like smoke alarms, carbon monoxide alarms, disconnects, and GFCIs, we also check inside the HVAC equipment, chimneys, and electrical panels for signs of any issues.
Reliability of components: No one wants to find something not working, especially when they need it. We check things like hose bibs, shutoff switches, controls, and more.
Review of ages and condition: We check the age and condition of mechanical equipment and hot water systems. If we think your equipment is due for an upgrade, we'll provide recommendations, so you can make informed decisions about maintenance, repairs, and replacements.
Inspection of inconspicuous areas: Most people don't regularly check their roof or  attic, so they're surprised by defects like hail or wind damage. We identify these issues so you can address them with insurance while the damage is still recent and can be tied to a specific loss event.
Affordable: Property maintenance inspections are inexpensive; repairing or replacing severely damaged property is not. Our inspection reports allow you to address issues promptly, which helps you reduce overall maintenance costs and enjoy some peace of mind.
How to find a property maintenance inspector?
Naturally, we believe we're your best choice for an annual home or commercial maintenance inspection. However, we want to make sure you're confident in your decision of property inspectors. Yes, even if it's not us. Here are things you should look for:
Asking for a referral from real estate agents and construction companies.
Check license status at cib.ok.gov. Inspectors need to be licensed and in good standing.
Check reviews. No inspector is perfect, but reviews over time paint a clear picture of an inspector's experience and performance.
Talk to the inspector. They should be able to answer questions about what is covered, how long they have been in business, and how many inspections they have done. If you have concerns, ask.
Why should I choose Assured Home Inspectors?
Inspectors are required by state law to meet certain standards for an inspection. These standards can be found here.
Assured Home Inspectors doesn't just meet these standards — we exceed them.
Schedule an inspection Assured Home Inspectors for a top-to-bottom inspection that exceeds the state standards of practice. We are licensed by the state of Oklahoma, certified, and insured, and every property inspection is backed by a guarantee. If we miss anything during your inspection, we will buy back the property for the full purchase price. Period.
Have a question? Let us help. If you would like more information or would like to schedule your annual home or commercial maintenance inspection, please contact us.