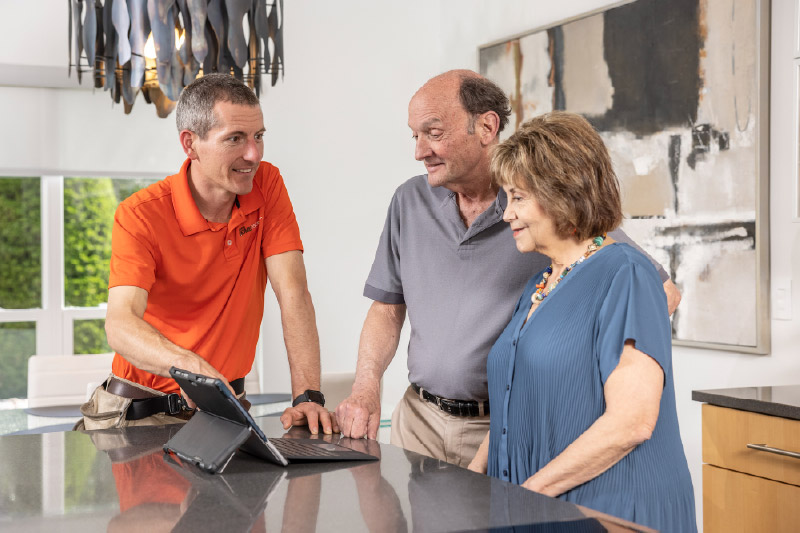 Your home is like anything else you own—the better you take care of it, the longer it will last without problems. Despite being probably the biggest purchase most people will ever make, many homeowners still ignore basic maintenance and upkeep. Everybody is super busy, we understand, but by spending a little bit of time inspecting your home now, you can potentially save a lot of money (not to mention headaches) later.
We recommend scheduling a routine inspection with us once a year, especially if your home is 20 years or older. While it's best to hire a pro, there are some things you can check out on your own.
The best times of year to personally inspect your home are the spring and fall. Why? For starters, the weather is usually more mild, so being outside won't be as strenuous. Also, spring and fall are sandwiched between scorching summers and frigid winters, so your home has definitely taken a beating from the weather. It's a good idea to check your home once one intense weather season is over, and before another one begins.
Don't know where to begin? We've made it easy for you. Keep your home in great shape whatever the season with our handy maintenance checklist!
Download your

Free Printable Checklist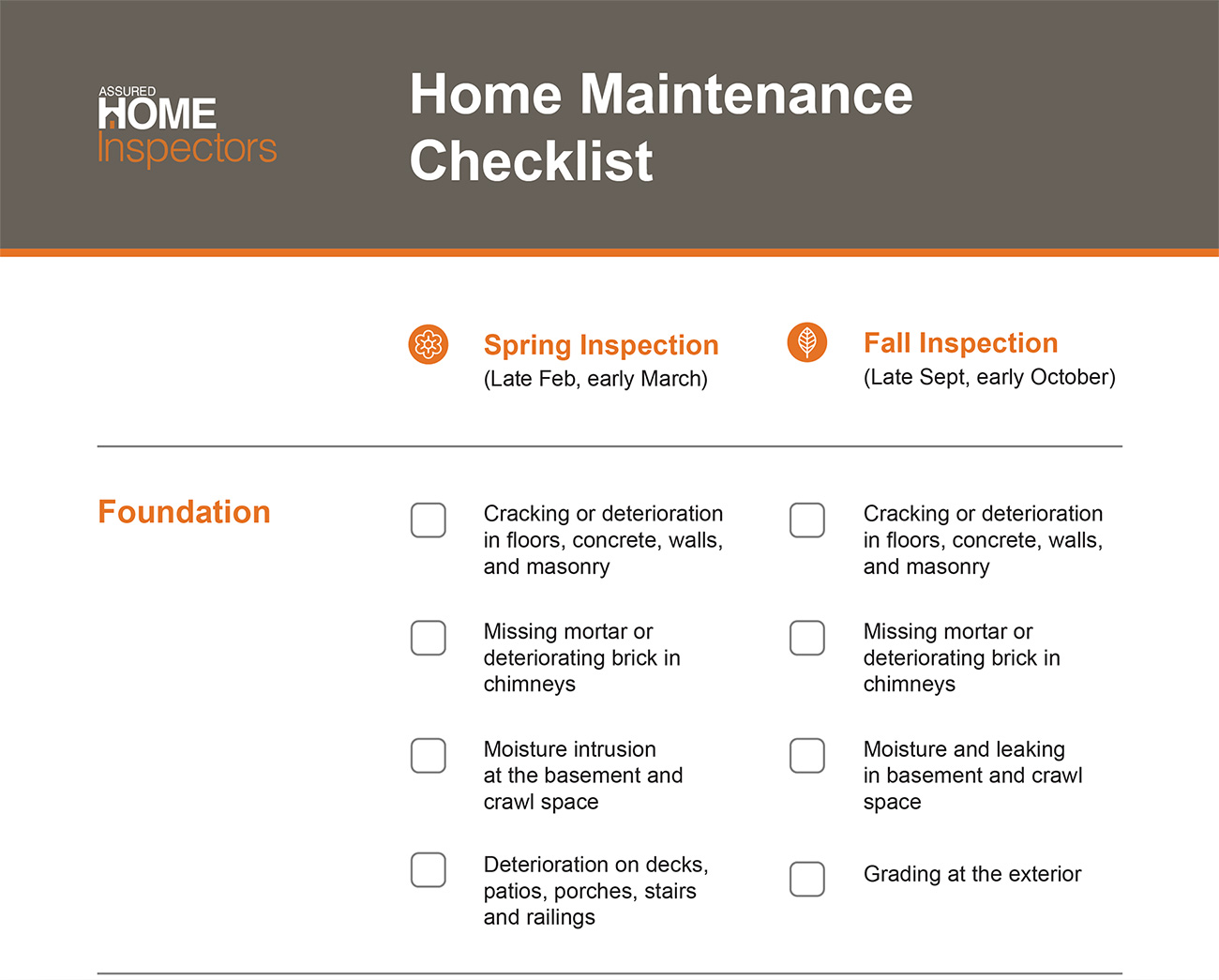 Want an expert opinion? Or worried you found something wrong? For your peace of mind (not to mention your budget), schedule a general home inspection, and let us find any surprises before they become problems.