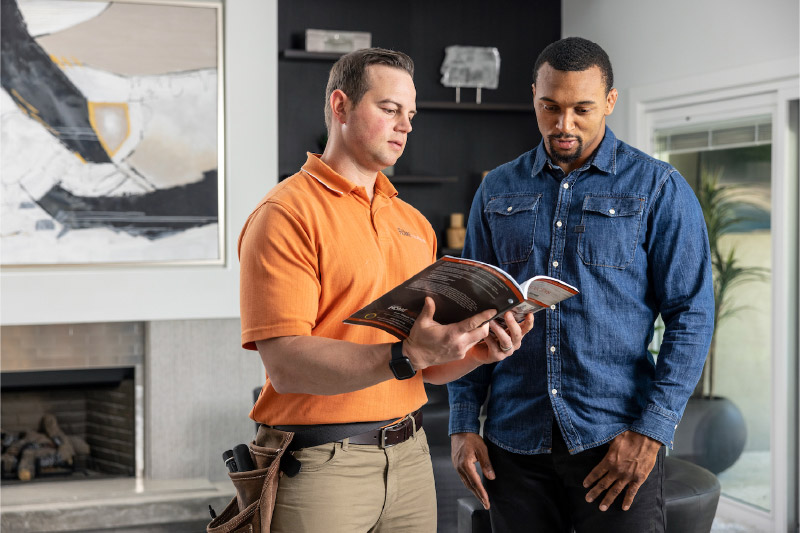 Whether it's your family home, your home away from home, your future place of business, or an investment property, purchasing real estate is one of (if not the single) most important financial decisions you'll make. Don't be nervous or worried, though. We're here to help you make your purchasing decision with confidence!
When it comes to buying or selling a home or commercial property, you can never be too prepared. At the same time, you might not know what to ask, especially if you're a first-time home buyer, or you've never purchased commercial property before. To help give you peace of mind, and make the inspection process run as smoothly as possible, we've created a preparation checklist.
Just follow these simple steps and you'll be ready before, during, and after your inspection.
Download your

Free Printable Checklist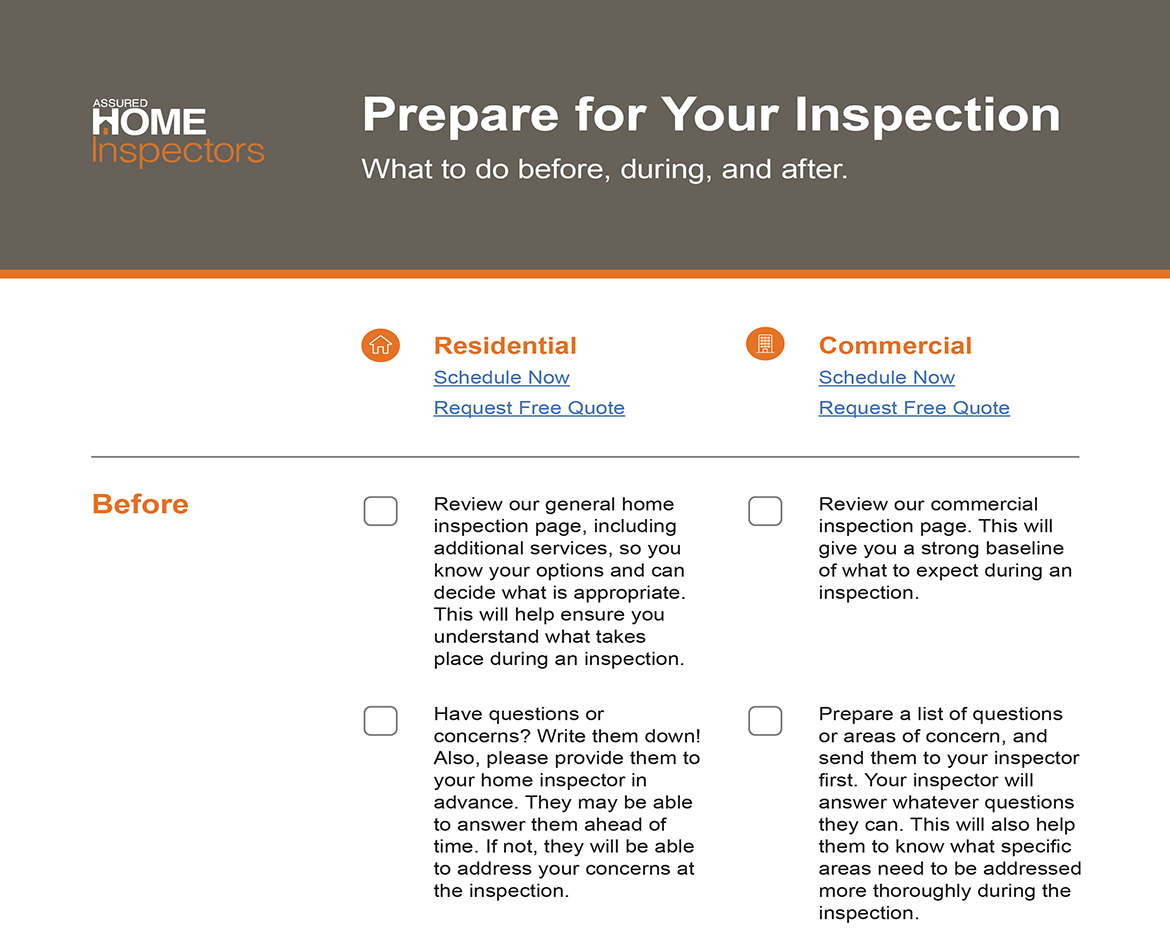 Want an expert opinion? Or worried about your upcoming inspection? For your peace of mind (not to mention your budget), schedule a general home inspection, and let us find any surprises before they become problems.